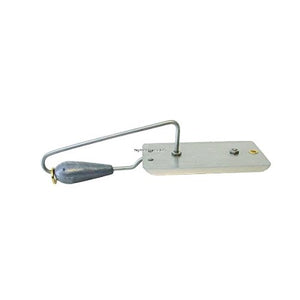 Old Salty 8P High Speed Planer
Old Salty
Regular price $0.00 $20.85 Sale
As an Amazon Associate I earn from qualifying purchases. Good Karma Sportfishing is a participant in the Amazon Services LLC Associates Program, an affiliate advertising program designed to provide a means for sites to earn advertising fees by advertising and linking to https://goodkarmafishingtackle.com.   
Brand: Old Salty

Features:
Binding: Sports
Publisher: Old Salty
Details: These are the REAL planers the others copy. A little more in cost,alot more in quality! Heavier guage Stainless plate and Rounded corners track straight and run deep. Used to get any bait deep quick,when tripped fight only the fish not the weight.
UPC: 400416000098
EAN: 400416000098
Package Dimensions: 10.5 x 2.8 x 1.2 inches
Good Karma Sportfishing is a participant in the Amazon Services LLC Associates Program, an affiliate advertising program designed to provide a means for sites to earn advertising fees by advertising and linking to https://goodkarmafishingtackle.com